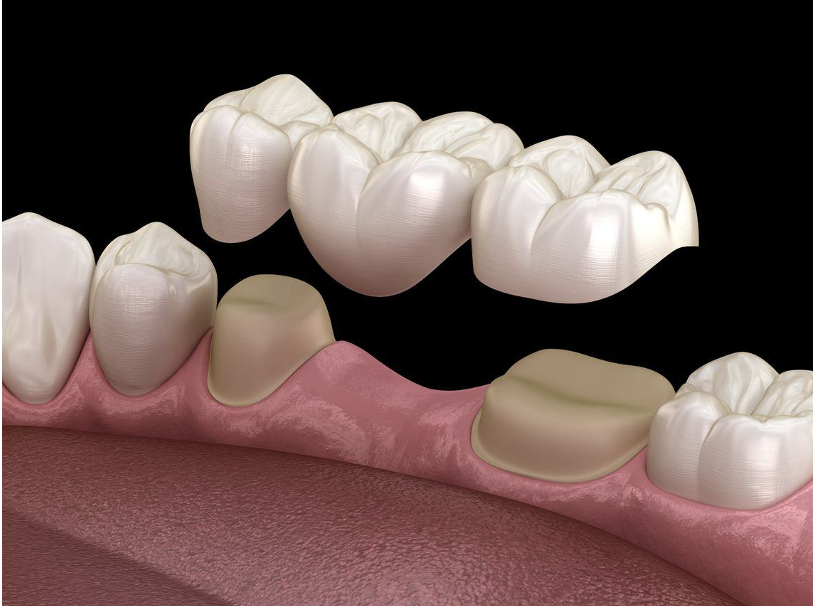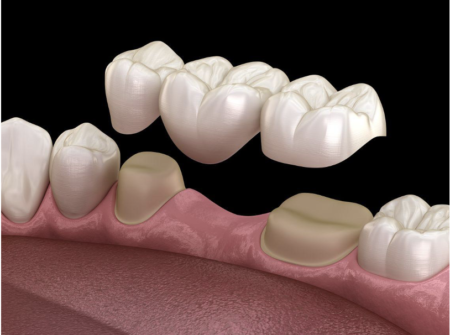 Bridges are very similar to crowns. The entire process is essentially the same from start to finish, except that instead of one crown, it is 3 or more crowns connected together to fill in the space from missing teeth.
If the tooth to be replaced is a tooth that has been missing for a while, the process is the same as it is for a crown.
If it is a tooth that has just recently been extracted, the process is a little different. In cases like this, the impression is not taken at the same visit. 6-8 weeks are allowed to pass for the gums to fully heal before taking the impression. This allows for the contours of the crown that is filling in the space left behind by the missing tooth to be properly shaped to the newly healed gum tissue.
Taking this impression too early will cause the lab to have to guess where the gums will end up after healing, which can cause less than ideal contours and make it difficult to keep the area cleaned well.
If you think you may need a crown or a bridge, call us or schedule online for an evaluation.